The Club holds regular Pin Swaps...Every 2 Weeks...Corner of
Harrington St and Argyle Sts...The Rocks...Sydney.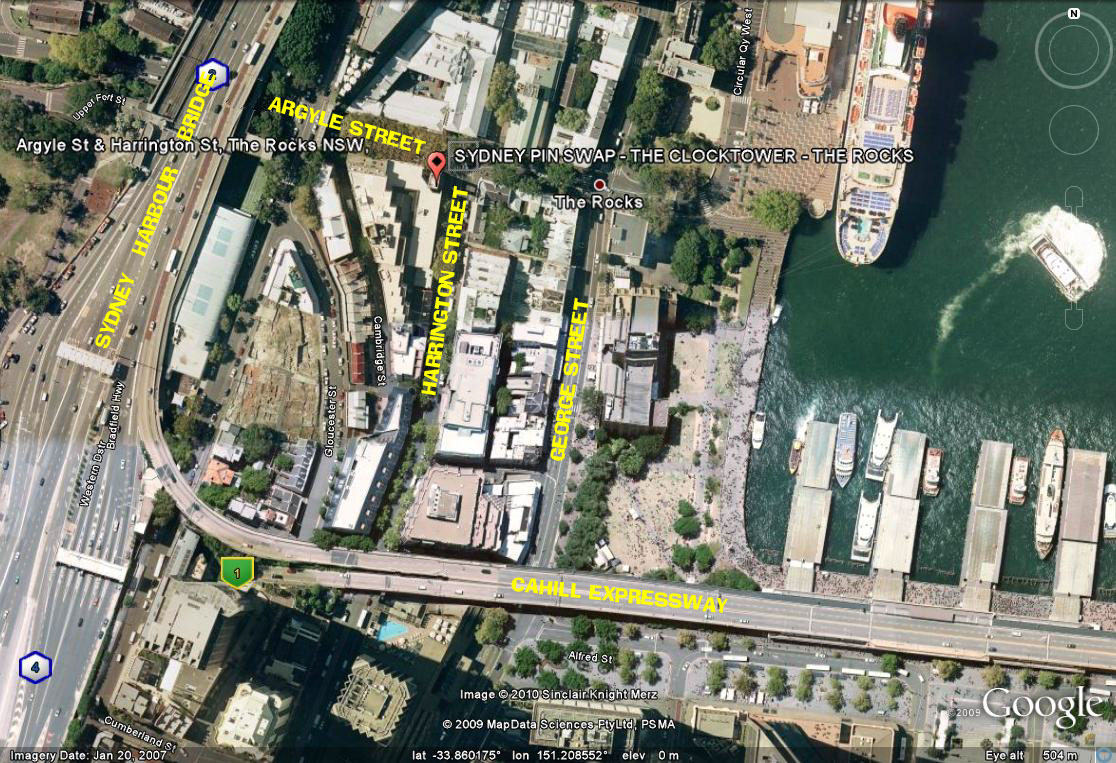 We are located just one block up from George Street...
around 300 mts from Circular Quay Railway Station...

There is Parking in the Center on Saturday or Sunday $25.00 the day...
or Metered Parking...Saturday & Sunday $3.70 Off-Peak per hr...

Come on down... "BRING THE KIDS"...you won't be dissapointed...
HOME | WHATS HAPPENING | PINS FOR SALE | WINNIPEG PIN CLUB | SUPPORTERS | MAP TO PIN SWAP
| COMMITTEE 2004-5 | AUSSIE HEROES PICS | 4th ANNIVERSARY PICS |
This site is not affiliated with or endorsed by the International Olympic Committee (IOC), Australian Olympic Committee (AOC),
or the National Olympic Committee (NOC) of any Country
Copyright © 2004 SPCAI. All rights reserved.